Miami Web Cam - Live Storm Watch Skyline Cam

<! ------------------------- WEBCAM STARTS HERE--->
Web Cam courtesy of Wannman Cam

<! ------------------------- WEBCAM ENDS HERE--->

Miami Beach real estate is international: If you seek a truly international destination that is rich in history and offers great weather, award-winning beaches, a wide variety of real estate and a robust and growing economy, you've found it. The City of Miami Beach is a thriving global center for the entertainment industry. Film, television, music, fashion, news media, and the performing arts make up the fastest-growing segments of the Miami Beach economy. The health care industry includes the Mount Sinai Medical Center & Miami Heart Institute, the city's largest employer, and South Shore Hospital. And of course tourism continues to play a vital role in the success of the local economy. Miami Beach is currently undergoing a renaissance with more than $1 billion being invested in new and historic hotels. The historic South Beach strip has been completely renovated and is one of the top tourist attractions in the nation. The collection of newly constructed four-star hotels and resorts are also attracting a huge number of guests. In 2002, for the second year in a row, Miami Beach's South Beach was named America's Top Urban Beach. For several consecutive years, the Travel Channel has selected South Beach as one of the top 10 beaches in the world --the only beach in the continental United States to be honored with this recognition. The city's diverse real estate market offers a wide variety of homes to fit any budget or lifestyle. Where else can you find stunning beachfront condos just minutes from Miami's bustling commercial and business districts? Only in Miami Beach! Only in Miami!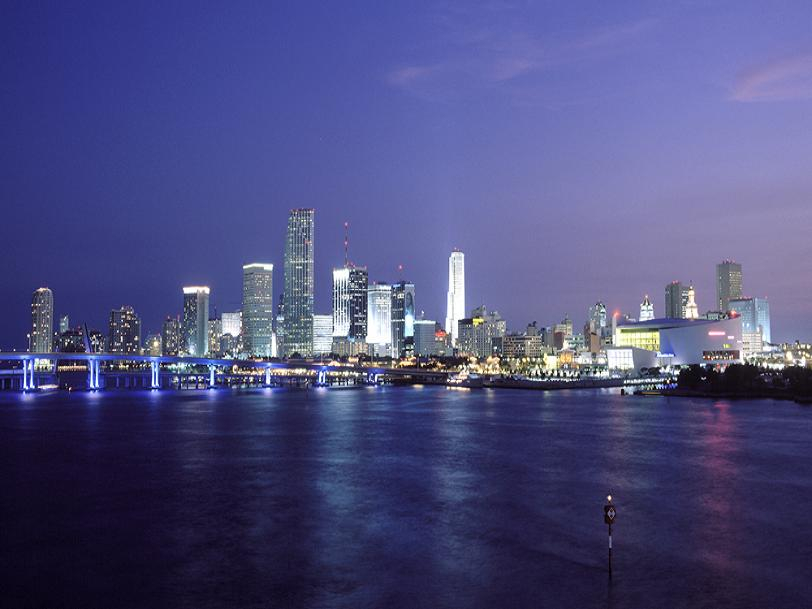 Miami At Night © copyright all rights reserved