Orlando Real Estate Relocation Information


Orlando real estate agents featured on our site are committed to serving your real estate needs.
They can help you relocate to Orlando Florida, and to find the home that suits you. Whether you are looking for a house or a condo, our featured agents are there to assist you in the purchase of a condo or home for sale. Highly skilled real estate agents can help to negotiate the best price for you, whether you are buying or selling a home. Research all Orlando listings in the MLS (multiple listing service).
Neighborhoods in Orlando:
Airport North · Ashbury Park · Audubon Park · Avalon Park · Azalea Park · Baldwin Park · Callahan · Catalina · Carver Shores · Central Business District · Cherokee Park · College Park · Colonialtown North · Colonialtown South · Conway · Coytown · Crescent Park · Delaney Park · Eastwood · Florida Center · Florida Center North · Keene's Point · Lake Cherokee Historic District · Lake Davis/Greenwood · Lake Eola Heights · Lake Formosa · Lake Lawsona · Lake Nona · Ivey Lane · Meadow Woods · Metro North · Metrowest · Millennia · North Orlando · Osprey Ridge · Park Central · Park Lake Highland · Park Manor · Parramore · Pine Hills · Palomar · Rock Lake · Rosemont · Randall/Johnson · Richmond Heights · Rio Pinar · Roosevelt Park · Siobhan Park · Southchase · South Orlando · Southwest · Stoneybrook · Thornton Park · Union Park · Vista Lakes · Ventura · Wadeview Park · Washington Shores · Waterford Lakes · Winter Run 1,2,3 · Woodlands Village

Orlando Florida Attractions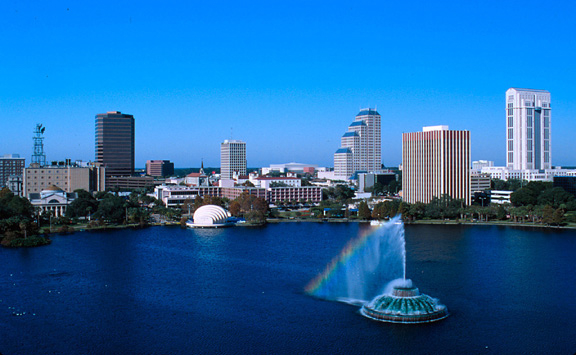 Orlando Florida Skyline

Higher Education in Orlando:
Asbury Theological Seminary, Orlando (Dunnam) Campus
Brevard Community College (in nearby Brevard County)
DeVry University, Orlando campus
Embry-Riddle Aeronautical University
Everglades University, Orlando campus
Florida A&M University's law school
Florida Institute of Technology, Orlando campus
Florida Hospital College of Health Sciences
Florida Metropolitan University, Orlando campus
High Tech Institute - Orlando Campus
International Academy of Design and Technology
Nova Southeastern University, Orlando campus
Orlando Culinary Academy, (a Le Cordon Bleu school)
Paul Mitchell the School Orlando [Casselberry, Florida]
Polytechnic University, Orlando Campus
Reformed Theological Seminary, Orlando campus
Rollins College (in Winter Park)
Seminole Community College (in Sanford)
Stetson University (in Deland)
The University of Central Florida
The University of Florida's College of Pharmacy (in Apopka, Florida)
The University of Phoenix, Orlando campus
Valencia Community College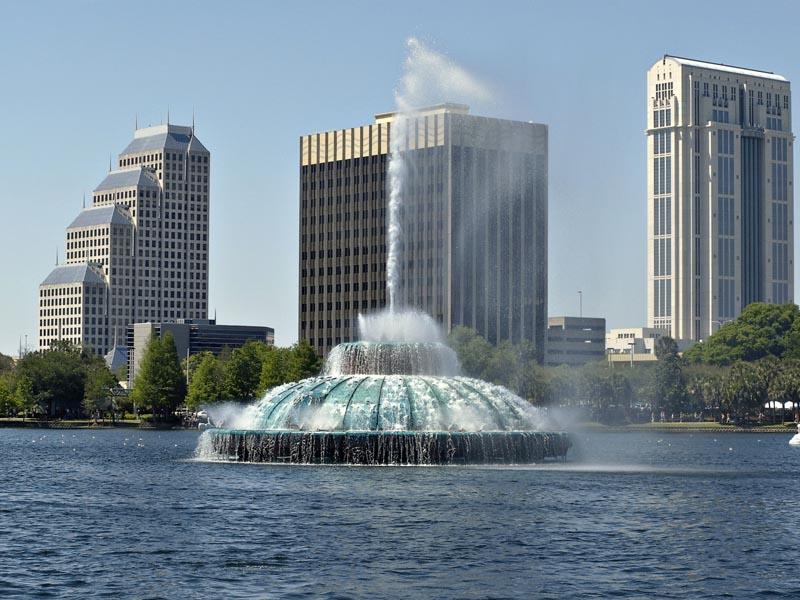 City of Orlando Florida

High Schools in Orlando:
Apopka
Boone
Colonial
Cypress Creek
Dr. Phillips
Edgewater
Evans
Freedom
Jones
Oak Ridge
Ocoee
Olympia
Robert Hungerford Prep
Timber Creek
University
Wekiva
West Orange
Winter Park

There are many wonderful places to live in Orlando Florida.

Call us for information to find a real estate agent who can handle your relocation requirements.

Florida Relocation Communities Served by Our Featured Real Estate Agents
Miami | Miami Beach | Key Biscayne | Fort Lauderdale | Boca Raton | Palm Beach | Vero Beach
Orlando | Naples |