Indian Creek Island Home To Victoria's Secret Model Adriana Lima
Indian Creek, an exclusive island just north of Miami Beach, has recently become home to Brazilian Victoria's Secret model Adriana Lima and her husband, professional basketball player Marko Jaric, who agreed to a contract to finish the remainder of the Spanish League season for Real Madrid, a european professional basketball team. The couple, who recently had their first child, plan to remodel the 1958 house, a 7,582 square feet structure, situated on a 1.84 acre lot, with 200 linear feet of water frontage on beautiful Biscayne Bay.
Indian Creek Homes For Sale < click to see what's for sale in Indian Creek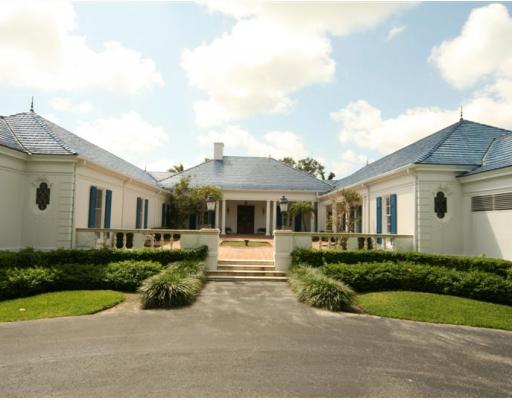 Adriana Lima's House In Indian Creek, FL
The home located at 22 Indian Creek Island Road, is one of only 40 waterfront properties on Indian Creek Island, sometimes referred to as America's most exclusive municipality. The island is an incorporated city with it's own police force, and a private country club and golf course. A public safety department was created by the city in 1994, in order to provide security and medical services to one of America's finest communities.
The estate was listed for sale in March of this year for $12.9 million, but the price was dropped 3 months later, to a more reasonable $10.95 million, before the property was sold and closed this month for $9 million.
South Beach Condos
1500 Ocean Drive Condos For Sale - Bentley Bay North Condos For Sale - Bentley Bay South Condos For Sale
Bentley Hilton Beach Condos For Sale - Capri South Beach Condos For Sale - Glass Condos For Sale
Icon South Beach Condos For Sale - Il Villaggio Condos For Sale - Mondrian South Beach Condos For Sale
Murano Grand Condos For Sale - Netherland Condos For Sale - Ocean House Condos For Sale - One Ocean Condos For Sale
Portofino Towers Condos For Sale - The Tides Condos For Sale - W Hotel Condos For Sale - Yacht Club At Portofino Condos For Sale
Miami Beach Condos
Akoya Condos For Sale - Azure Condos For Sale - Bath Club Condos For Sale - Blue Diamond Condos For Sale - Canyon Ranch Condos
Edition Residences Condos For Sale - Fontainebleau II Condos For Sale - Fontainebleau III Condos For Sale - Green Diamond Condos
La Tour Condos For Sale - Mosaic Condos For Sale - Solimar Condos For Sale - The Caribbean Condos For Sale - Villa Di Mare Condos
Miami Beach Homes - Miami Beach Condos